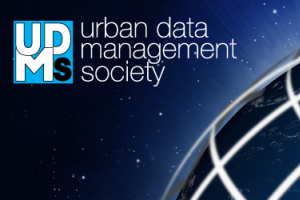 Call for paper First International Conference on Smart Data and Smart Cities which will be held in September 7-9, 2016, at the University of Split, Croatia, and co-organized by UDMS and ISPRS. The deadline for submitting full papers has been extended to January 10, 2016.
A smart city can be defined as a city overlaid by a digital layer, which is used not only for storing city information but overall for its governance. This conference will present novel research concerning the use of information and communication technologies in Smart Cities, and will also provide a forum for senior researchers to establish collaborations on new research projects in this domain. A smart city cannot be defined without a better involvement of citizens (smart people).
This conference will be organized as a collaboration between the Urban Data Management Society, ISPRS and the University of Split, Croatia. The UDM Society has been a pioneer in promoting information technologies in cities from since the early 1970s, and this conference will be its 30th event.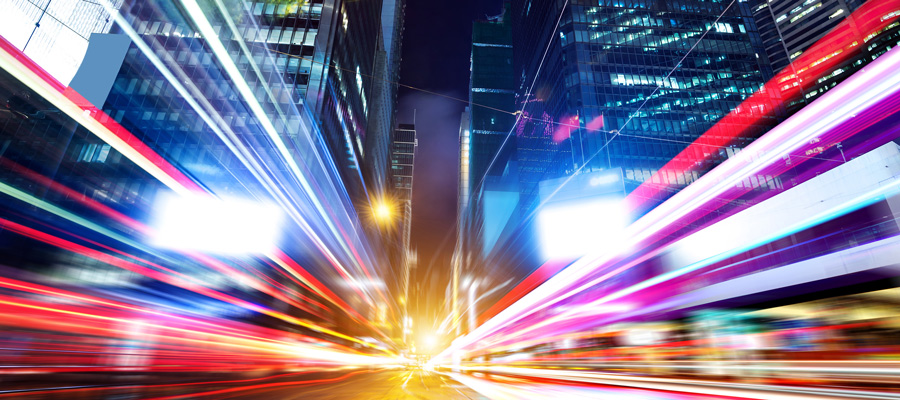 The University of Split was established in 1974 and today it offers more than 150 study programs in the fields of social sciences, humanities, natural sciences, engineering, biotechnology, medicine, biomedicine and arts. There are about 20.000 students enrolled in the 11 Faculties. The Faculty of Civil Engineering, Architecture and Geodesy (1971) (FGAG) offers university undergraduate and graduate studies in Civil Engineering, Architecture, Geodesy and Geoinformatics and postgraduate studies in Civil Engineering. Courses and scientific research are carried out in 22 departments by 55 lecturers. Today, there are about 1000 students enrolled.
We are looking for papers dealing with:
Smart data
Sensor network databases
On-the-fly data mining
Geographic and urban knowledge modeling and engineering
Green computing
Urban data analytics and big data
Big databases and data management (noSQL)
Smart people
Volunteered information
Systems for public participation
Smart cities
Systems of territorial intelligence
Systems for city intelligent management (building, transportation,
energy, etc.)
3D modeling of cities
Internet of things
Social Networks
Monitoring systems
Mobility and transportation
Smart-city-wide telecommunications infrastructure
Urban knowledge engineering
Urban dashboard design and implementation
New style of urban decision-making systems
Geovisualization devoted to urban problems
Disaster management systems.
Submission must be done through using the ISPRS template which can be downloaded here
Prof. Robert Laurini – UDMS – Chair of the Scientific Committee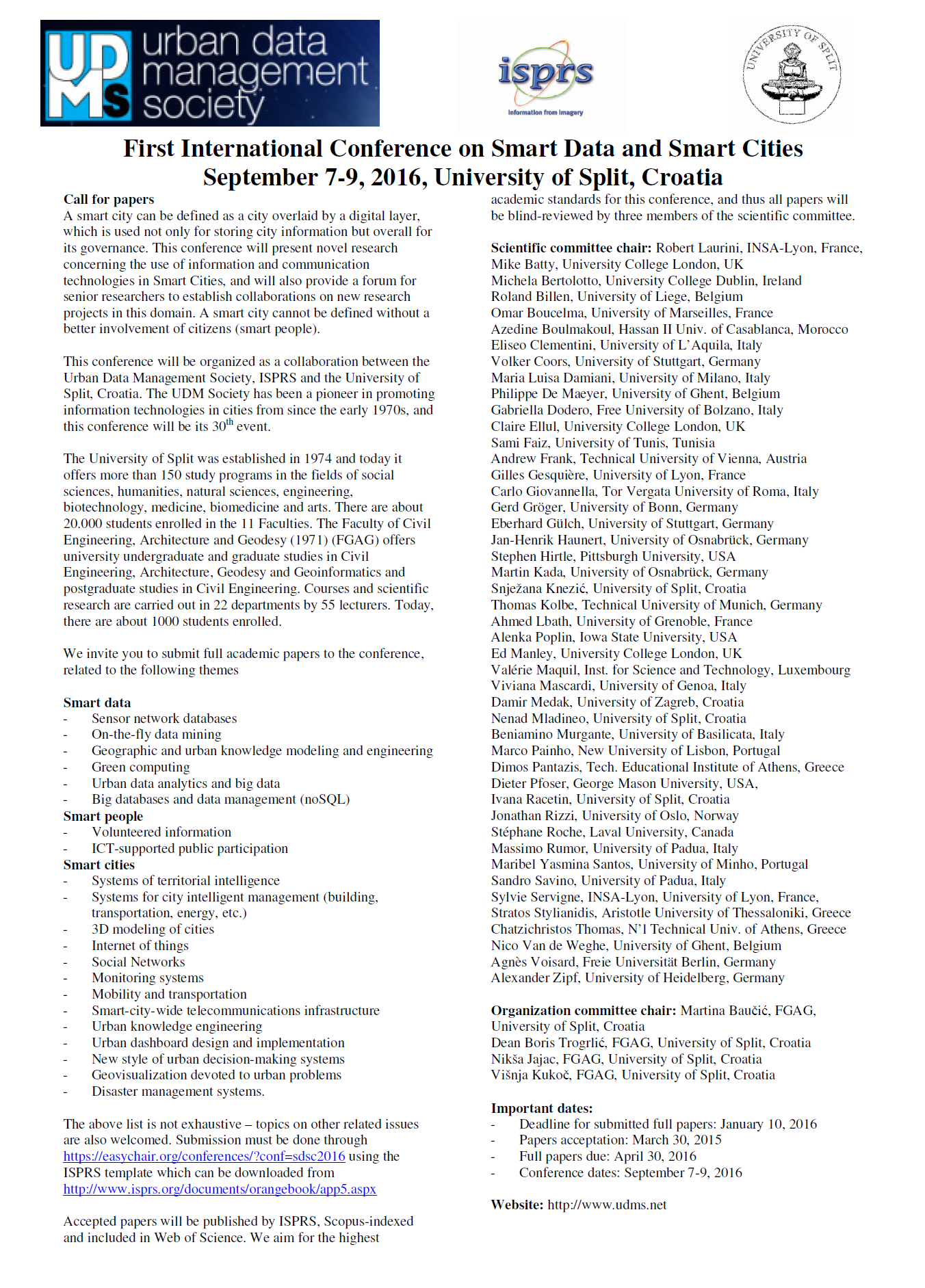 Call for paper First International Conference on Smart Data and Smart Cities